FREE SHIPPING ON ALL UK ORDERS
Grass & Co.
CBD Mindfulness Kit
Soothe mind, body and soul with our exclusive NEW CBD Mindfulness Kit.

Each Kit includes our CALM 500mg CBD Consumable Oil, EASE Pillow Spray and REST Aromatherapy Candle.

Our best-selling CALM CBD 500mg Consumable Oil includes complementary botanicals Chamomile, Ashwagandha and Mint.
We only source the best-of-the-best CBD and botanicals to support your balanced lifestyle.
We really love listening to your feedback and are delighted to share that our CALM Consumable Oil now contains MCT Oil. Blending MCT Oil with CBD amplifies the CBD absorption (sometimes known as bio-availability) for users.
EASE Pillow Spray delivers a soothing blend of six pure essential oils including Sweet Orange, Eucalyptus and Bergamot to ease your tired body into a restorative sleep. Simply spritz generously onto your pillow and bed linen before you sleep to bring relaxation and relief to your bedtime rituals. Inhale the pure aromatherapy scents slowly and deeply to welcome a deep, restful sleep. Awake ready for the day ahead.
Our REST Aromatherapy Candle introduces a magical blend of natural soy wax and seven pure essential oils including Frankincense, Geranium and Rosemary. Relax, unwind and de-stress at the end of the day. Take a moment to mindfully light your candle and inhale the comforting scents slowly. Give yourself and your loved ones the gift of light and joy.
Please note: The EASE Pillow Spray and REST Candle do not contain CBD.


Our mantra is to start low and go slow. As with all supplements, CBD and its active compounds affect everyone differently.
When first using your Grass & Co. CBD Oil, we recommend slowly and steadily building your dosage every day so you find the balance that works with your body.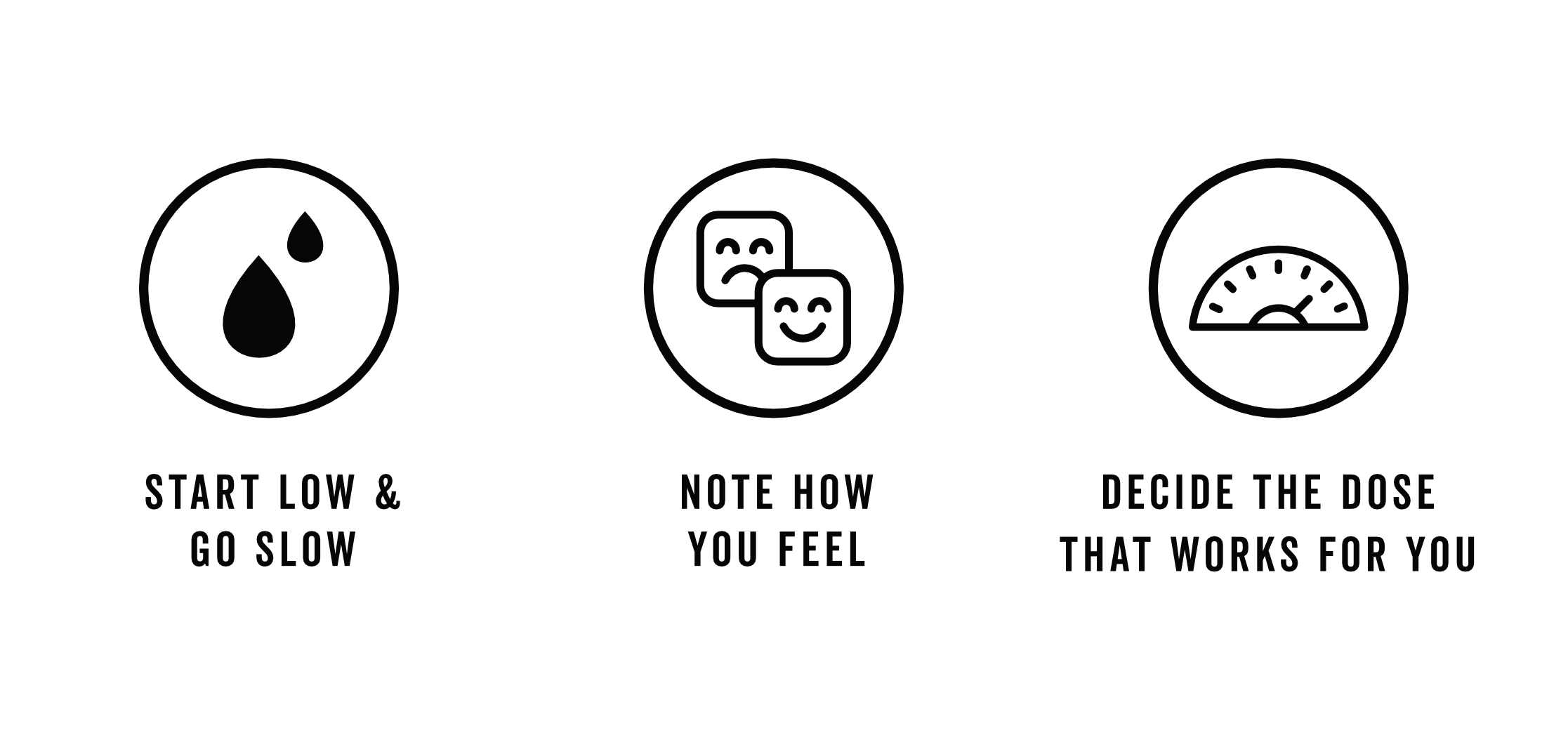 In your first week, try taking your CBD Oil consistently at the same time every day. Click here to download our FREE Grass & Co. CBD Oil Guide to track your dosage and note how your body feels. For best results, maintain your Grass & Co. CBD Oil routine daily.
CALM 500mg CBD OIL
Shake well before use. Then place the required number of drops of CBD oil under your tongue and hold them there for up to 90 seconds before swallowing. This will help maximum absorption of the CBD into your system and achieve a longer lasting effect.
To obtain a 20mg dose of Grass & Co. CBD, simply place 8 drops under your tongue. For optimal results, enjoy Grass & Co. CBD Oil at regular intervals throughout the day. For Grass & Co. 500mg CBD Oil, we do not recommend more than 30 drops per day. Each bottle contains approximately 200 drops so this bottle should last 25 days.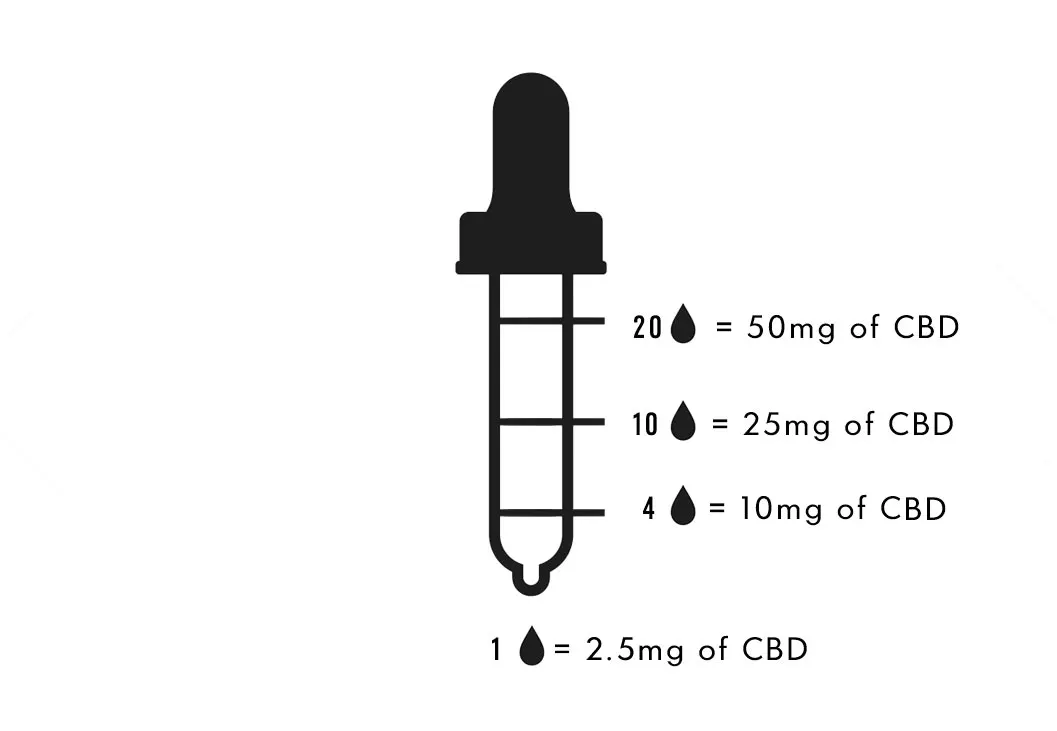 WHAT TO EXPECT
It can take from 5 - 30minutes before you feel the benefit. As CBD can have a cumulative effect in your body, do not take more drops until you have waited until at least 30 minutes.
WHEN TO USE
To be taken as part of a daily routine at a time that works for you. If this is your first time using Grass & Co. CBD Oil, we would advise you to avoid taking immediately before bedtime for at least a week. A small number of new customers have found that using a lower dose of CBD can keep you alert, while others feel more relaxed with a larger dose.
EASE Pillow Spray
WHAT TO EXPECT

Sleep is vital for the brain and body, including skin cell repair, memory, problem-solving, attention, immune function and the effective functioning of most of our organs.
Our Pillow Sprays include a super blend of aromatherapy scents to soothe your busy mind and support your nightly sleep routine. Aromatherapy scents can help reduce sleep anxiety and establish the habit of falling asleep.
WHEN TO USE

Shake well before each use. Then, simply spritz generously onto your pillow and bed linen before you sleep. Inhale the pure aromatherapy scents slowly and deeply to welcome a deep, restful sleep.
Do not store in direct sunlight.
CALM 500mg CBD OIL
MCT Oil, Organic CBD Hemp Oil (Cannabis sativa), Flavour (Peppermint Oil, Garden Mint Oil), Organic Almond Oil (Prunus amygdalus dulcis), Ashwagandha (Withania somnifera), Chamomile (Chamomilla recutita), L-theanine. 100% Natural. THC & Toxin-Free.
PRODUCT FACTS

Size: 10ml
CBD Per Bottle - 500mg | THC Free
CBD Per Serving (4 drops) - 10mg CBD
Servings Per Bottle - 50
EASE Pillow Spray
(allergens in bold):
Distilled Aqua, Limon (Lemon Peel Essential Oil), Citrus Sinensis (Sweet Orange Essential Oil), Vetiveria Zizanioides (Vetiver Essential Oil), Citrus Aurantium Bergamia (Bergamot Essential Oil), Eucalyptus Globulus (Eucalyptus Essential Oil), Zingiber Officinale (Ginger Essential Oil) Organic Alcohol, D-Limonene.
100% Natural. THC & Toxin-Free.
WARNING

For external use only.
Avoid contact with eyes.
Keep out of the reach of children.
Shake bottle before use.
Test fabric before use as product contains essential oils.
PRODUCT FACTS
Size: 50ml / 1.7 Fl.oz
Use within 12 months of opening.
REST Aromatherapy Candle
Scented with natural pure essential oils. 100% natural, no paraffin or mineral wax. Contains Soy wax, Cotton wick, Essential oils.
Pelargonium Graveolens (Geranium Essential Oil), Rosmarinus Officinalis (Rosemary Essential Oil), Boswellia Sacra (Frankincense Essential Oil), Citrus Sinensis (Sweet Orange Essential Oil), Citrus Aurantium Bergamia (Bergamot Essential Oil), Lavandula Angustifolia (Lavender Essential Oil), Anthemis Nobilis (Chamomile Essential Oil), D-Limonene
WARNING

May produce an allergic reaction. Contains D-Limolene. If on skin: wash with plenty of water. If skin irritation or rash occurs seek medical advice /attention. If in eyes: rinse cautiously with water for several minutes. Remove contact lenses if present, continue rinsing. If skin irritation or rash occurs seek medical advice /attention.

Never leave a burning candle unattended. Keep out of reach of children. Do not burn on or near anything that can catch fire. Always extinguish and do not relight when wax level is less than 5mm.
When burning your essential oil scented candle for the first time, please keep it lit for a minimum of 2 hours and allow the wax to melt evenly to the edge of the jar. This will ensure a clean, even burn throughout the candle and will avoid what is commonly known as tunnelling, where only certain parts of the wax melt.

Soy wax has a lower melting point than other candle waxes. It's not unusual for the entire candle to melt during one 'lighting' so please bear this in mind when moving it or blowing out the flame. We recommend investing in a good snuffer and wick trimmer.

Trim the wick of your candle to 5mm each time you light it to ensure no black smoke is given off. Please also ensure to burn your candle on a heat resistant surface away from children, pets and any item that can catch alight.

Never leave a lit candle unattended. Do not burn your candle for longer than 4 hours at a time as this will cause danger such as the glass jar breaking. Do not light your candle when your wax is down to 5mm.
PRODUCT FACTS
Size: 120g, 4.2oz
Up to 25 hours burn time.
The quality of our final product is dependent on our stringent manufacturing processes and standards, as well as our significant investment in testing.

We have every batch of our CDB products independently lab tested to confirm that they contain the correct amount of CBD. We want you to have the confidence to know that when you buy CBD products from Grass & Co., you know you are getting exactly what you have paid for.

We are proud to be transparent about the full process and the results. We share the full data sheet on our website on the product pages of all of our CBD products.



THE GRASS & CO. DIFFERENCE
---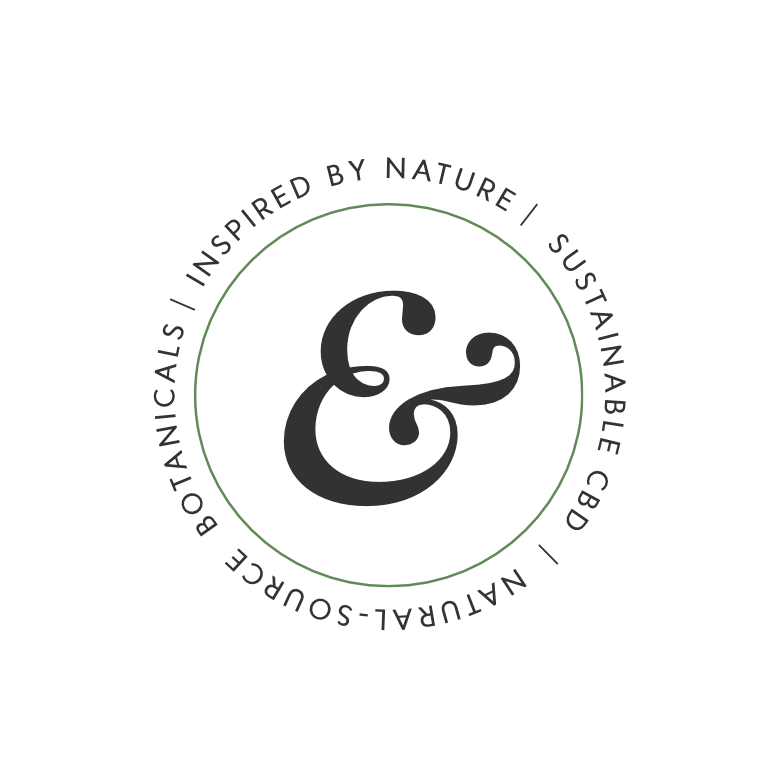 Our mission is to help our customers reconnect with nature, by launching only the highest quality CBD blended with great-tasting botanical ingredients and beneficial vitamins. Our unique product range and formulations inspire well-being and have been specially created to work with your body to deliver uplifting results.
The Grass & Co. team work tirelessly to source the finest CBD Oil in Europe and enhance it with the most delicious botanicals and beneficial vitamins.
We're proud of the Grass & Co. products that we've developed. All our ingredients are natural, sustainable and ethically sourced. Our CBD is legally grown in the EU and cultivated without harmful chemicals, pesticides or herbicides. Every batch is independently lab tested. We will always be totally transparent and rigorous about our ingredients and sustainability.
---