FREE SHIPPING ON ALL UK ORDERS
EASE 250mg CBD HEMP BODY OIL

Our all-natural EASE Body Oil is infused with 250mg of our signature quality CBD Oil.
EASE CBD Body Oil is deliciously scented with a soothing blend of Tea Tree, Eucalyptus, Peppermint, and Arnica. Gently massage this hydrating Body Oil into your skin as desired to help soothe and ease aching muscles and stiff joints.
The Grass & Co. range of topical CBD applications are a great option for CBD beginners. Made with all-natural ingredients, this pure topical oil won't irritate sensitive skin, but will target specific areas in need. The Grass & Co. Body Oil is perfect for massaging into aching joints and sore muscles.
This luxurious and versatile Body Oil can be used for all over body massage, or applied directly to more localised areas.
Apply the Grass & Co. CBD Body Oil generously and gently massage over affected areas until completely absorbed. The formulation works well first thing in the morning and post-exercise to help you move more freely, as well as in the evening to help ease your muscles and joints after a long day.

Enjoy some slow, deep breaths of the finest quality essential oils to help boost your mood before applying.

Size: 50ml bottle
Topical CBD products are absorbed through the skin into your system (transdermally), but do not enter the bloodstream. Directly massage into your skin where needed. The rich texture will nourish your skin and the uplifting aromatic scent will boost your mood.
For best results, maintain your Grass & Co. CBD Body Oil routine at least once a day.
Please consult your doctor if irritation develops. If you are pregnant, breastfeeding, taking any medications or under medical supervision, please consult a doctor or healthcare professional before use.
Consult your doctor if irritation develops.
The Grass & Co. topical range is absorbed into the skin, but does NOT enter the bloodstream so you don't have to worry about dosage.
WHAT TO EXPECT
It can take from 5 minutes to 2 hours before you feel the benefits of the activated warmth and then followed by a cooling sensation.
WHEN TO USE
To be massaged into the skin at a time that works for you. Repeat two or more times daily as needed. 
Store in a cool to room temperature setting and keep away from direct sunlight.
(allergens in bold):
Vitis Vinifera Seed Oil (Grape), Prunus Amygdalus Dulcis Oil (Sweet Almond), Helianthus Annuus Seed Oil (Sunflower), Tocopherol (Vitamin E), Cannabis Sativa Seed Oil, Mentha Arvensis Oil (Peppermint), Melaleuca Alternifolia Leaf Oil (Tea Tree), Eucalyptus Globulus Leaf Oil, Arnica Montana Flower Extract (Arnica), Cannabidiol, Limonene, Linalool, Citronellol, Geraniol, Citral
100% Natural. THC & Toxin-Free.
PRODUCT FACTS
Size: 50ml
CBD Per Bottle - 250mg | THC Free
Use within 6 months of opening.
The quality of our final product is dependent on our stringent manufacturing processes and standards, as well as our significant investment in testing.

We have every batch of our CDB products independently lab tested to confirm that they contain the correct amount of CBD. We want you to have the confidence to know that when you buy CBD products from Grass & Co., you know you are getting exactly what you have paid for.

We are proud to be transparent about the full process and the results. We share the full data sheet on our website on the product pages of all of our CBD products.



---
THE GRASS & CO. DIFFERENCE
---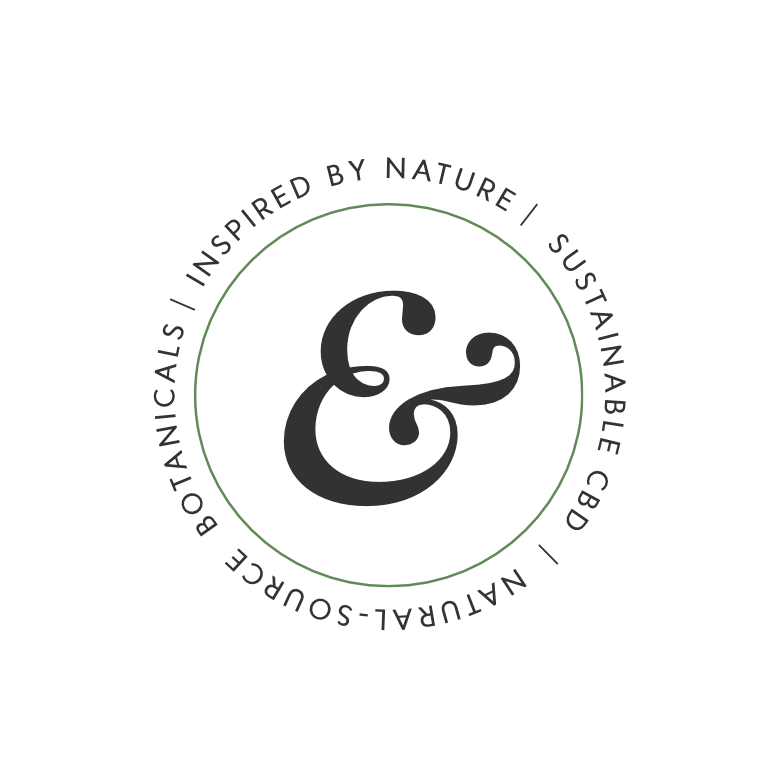 Our mission is to help our customers reconnect with nature, by launching only the highest quality CBD blended with great-tasting botanical ingredients and beneficial vitamins. Our unique product range and formulations inspire well-being and have been specially created to work with your body to deliver uplifting results.
The Grass & Co. team work tirelessly to source the finest CBD Oil in Europe and enhance it with the most delicious botanicals and beneficial vitamins.
We're proud of the Grass & Co. products that we've developed. All our ingredients are natural, sustainable and ethically sourced. Our CBD is legally grown in the EU and cultivated without harmful chemicals, pesticides or herbicides. Every batch is independently lab tested. We will always be totally transparent and rigorous about our ingredients and sustainability.
---