FREE SHIPPING ON ALL UK ORDERS
EASE Aromatherapy Candles marries the therapeutic aromatherapy scents of Sweet Orange, Eucalyptus and Ginger to ease your mind and create relief. 
This product does not contain CBD.

Visit our Trustpilot for reviews on our quality & customer service
Unwind in the relaxing aromatherapy scent and soothing glow. 



WHAT TO EXPECT

The perfect blend of Sweet Orange, Eucalyptus and Ginger.
WHEN TO USE

Take a moment to mindfully light your candle and inhale the pure aromatherapy scents slowly. Enjoy the soothing ambience throughout your day.

Scented with natural pure essential oils. 100% natural, no paraffin or mineral wax. Contains Soy wax, Cotton wick, Essential oils. Limon (Lemon Peel Essential Oil), Citrus Sinensis (Sweet Orange Essential Oil), Vetiveria Zizanioides (Vetiver Essential Oil), Citrus Aurantium Bergamia (Bergamot Essential Oil), Eucalyptus Globulus (Eucalyptus Essential Oil), Zingiber Officinale (Ginger Essential Oil), D-Limolene
100% Natural. THC & Toxin-Free.
WARNING

May produce an allergic reaction. Contains D-Limolene. If on skin: wash with plenty of water. If skin irritation or rash occurs seek medical advice /attention. If in eyes: rinse cautiously with water for several minutes. Remove contact lenses if present, continue rinsing. If skin irritation or rash occurs seek medical advice /attention.

Never leave a burning candle unattended. Keep out of reach of children. Do not burn on or near anything that can catch fire. Always extinguish and do not relight when wax level is less than 5mm.
When burning your essential oil scented candle for the first time please keep it lit for a minimum of 2 hours and allow the wax to melt evenly to the edge of the jar. This will ensure a clean, even burn throughout the candle and will avoid what is commonly known as tunnelling, where only certain parts of the wax melt.

Soy wax has a lower melting point than other candle waxes, .It's not unusual for the entire candle to melt during one 'lighting' so bear this in mind when moving it or blowing out the flame. We recommend investing in a good snuffer and wick trimmer.

Trim the wick of your candle to 5mm each time you light it to ensure no black smoke is given off and be sure to burn your candle on a heat resistant surface away from children, pets and any item that can catch alight. Never leave a lit candle unattended and please do not burn your candle for longer than 4 hours at a time as this will cause danger such as the glass jar breaking. Do not light your candle when your wax is down to 5mm.
PRODUCT FACTS
Size: 120g, 4.2oz
Up to 25 hours burn time.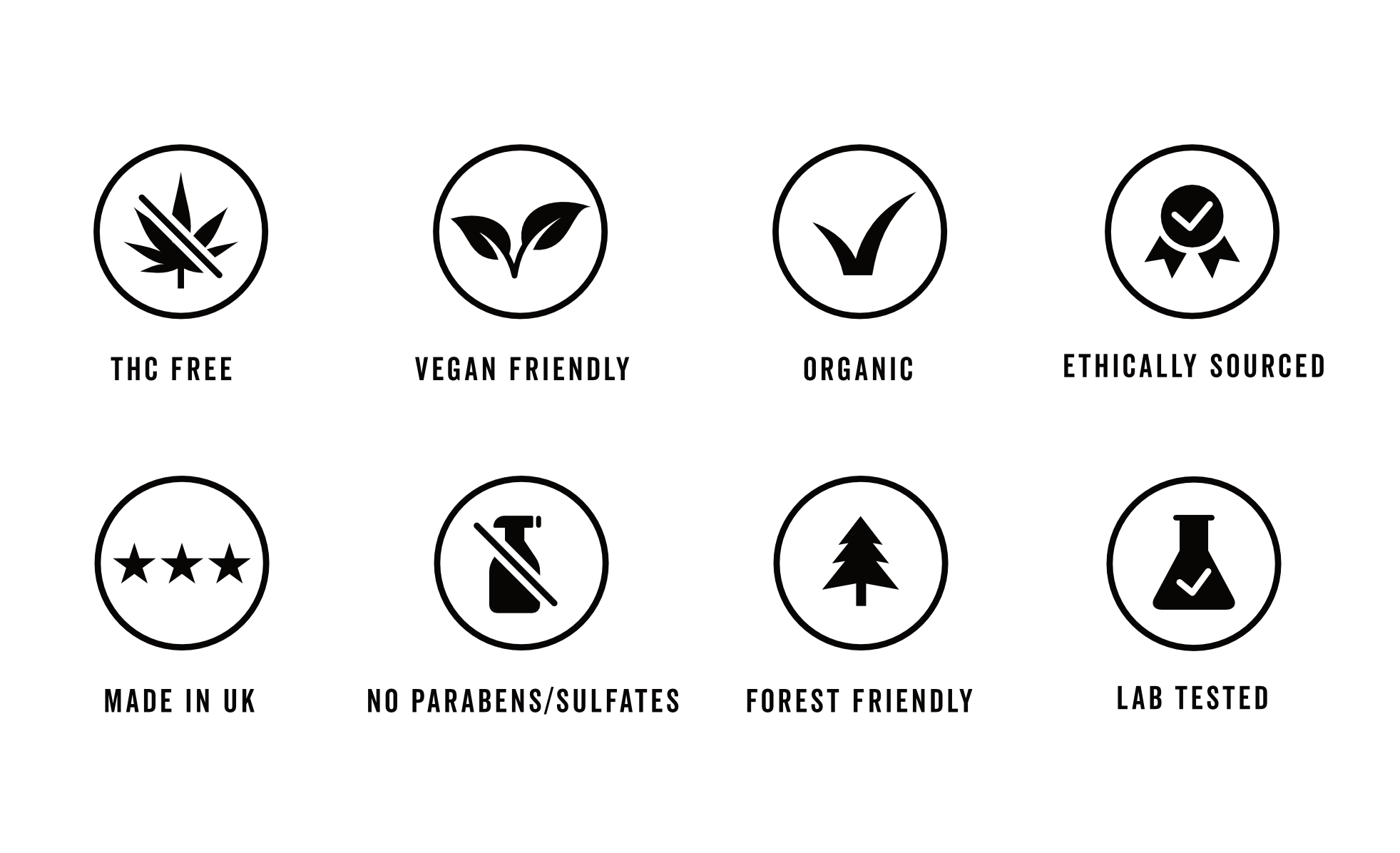 ---
THE GRASS & CO. DIFFERENCE
---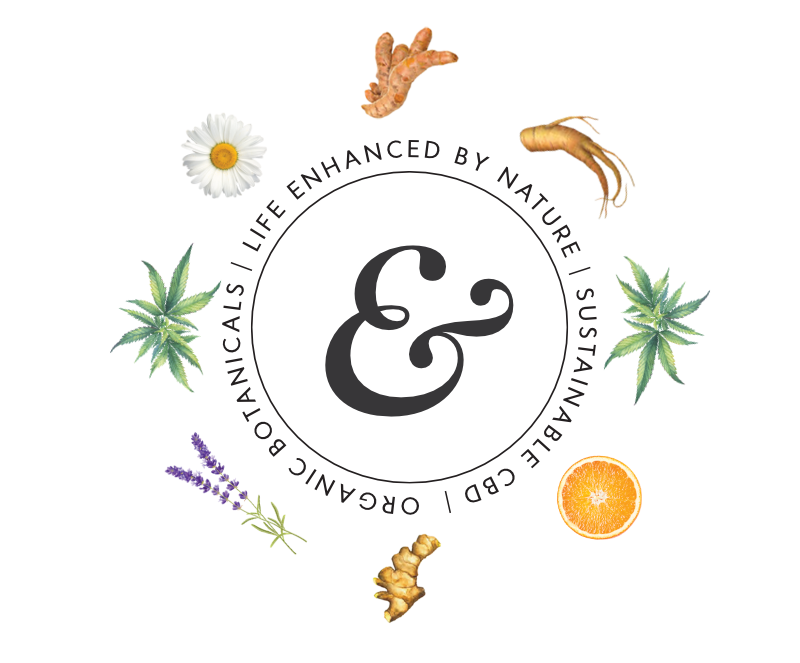 We're passionate about CBD having witnessed first-hand the restorative effects it can deliver.
Our mission is to help our customers reconnect with nature, by launching only the best quality CBD blended with great-tasting organic botanical ingredients. Our unique formulations inspire well-being and have been specially created to work with your body to deliver uplifting results.
The Grass & Co. team work tirelessly to source the finest THC-free CBD oil in Europe and enhance it with the most delicious botanicals.
We're proud of the Grass & Co. products that we've developed. All our ingredients are ethically sourced. Our CBD is legally grown in the EU and cultivated without harmful chemicals, pesticides or herbicides. Every batch is independently lab tested.We will always be totally transparent and rigorous about our ingredients and sustainability.
---