FREE SHIPPING ON ALL UK ORDERS
CALM 1000mg CBD Oil Drops
At Grass & Co. we want to help people feel confident to try CBD Oil as part of their daily wellness routine. By providing a range of high-quality, great-tasting options, our customers can experience CBD Oil for themselves and find a routine and dosage that works for them. This includes a range of different strengths, so our customers don't need to take increasing amounts of CBD Oil to adjust their dosage.
These higher strength CALM 1000mg CBD Hemp Oil drops have been specially formulated with a naturally delicious blend of CBD, Mint, Chamomile and Ashwagandha. The ​​unique CBD and botanical formulation is enhanced with Vitamins B6 & B12 to help support mental performance and relaxation. Each bottle delivers twice the amount of CBD in the same conveniently sized 10ml bottle.

CALM CBD Oil blends CBD with Vitamin B6 and B12. These vitamins support your psychological function; helping you calm your mind.*
*Contains Pantothenic Acid (B5) which contributes to normal mental performance and Vitamins B6 and B12 which contribute to normal psychological function.


Our mantra is to start low and go slow. As with all supplements, CBD will affect everyone differently.
When first using your Grass & Co. CBD 1000mg CBD Oil, we recommend slowly and steadily building your dosage every day. Starting with a lower dose and listening to your body allows you to assess how much CBD to take.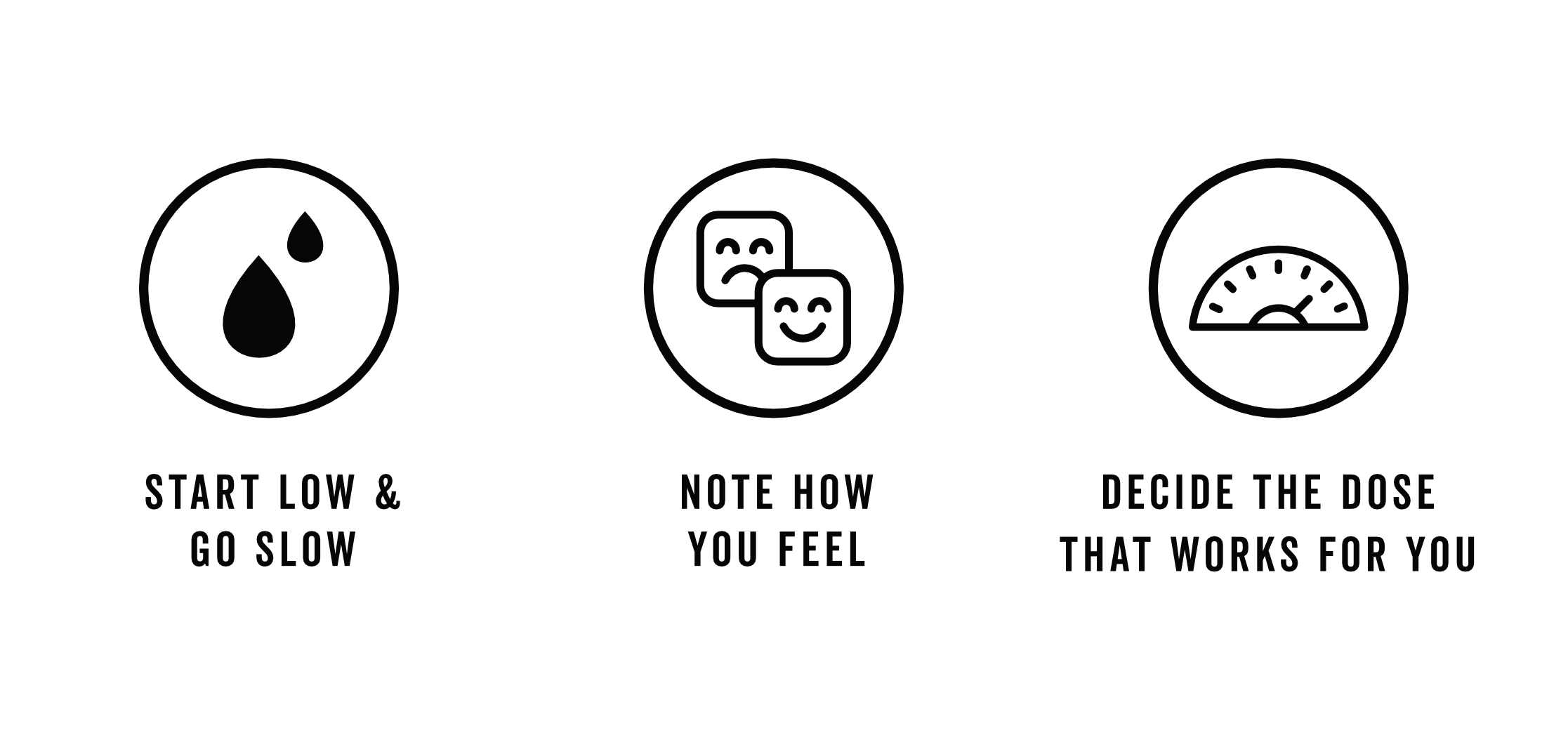 In your first week, try taking your CBD Oil consistently at the same time every day. For best results, maintain your Grass & Co. CBD Oil routine daily.

W A R N I N G
Keep out of reach of children. Not intended for use by persons under the age of 18. Not to be taken if pregnant or breastfeeding. Consult your healthcare practitioner before taking if using other medication or if you have a health condition. Keep sealed, store in a cool, dry place out of direct sunlight.

Best Before Date on bottom of carton.
Food supplements should not be used as a substitute for a varied diet and healthy lifestyle.
Shake well before use. Then, place either one or two doses of CBD Oil under your tongue and hold them there for up to 90 seconds before swallowing. This will help maximise absorption of the CBD into your system. Our CBD comes in two strengths: 500mg or 1000mg per bottle. For optimal results, enjoy Grass & Co. CBD Oil twice a day.
1000mg - Take one or two doses per day. Do not exceed over two doses per day.

WHAT TO EXPECT

It can take from 5 - 30 minutes before you feel anything. As CBD can have a cumulative effect in your body, do not take more doses until you have waited until at least 30 minutes.
WHEN TO USE

To be taken as part of a daily routine at a time that works for you. If this is your first time using Grass & Co. CBD Oil, we would advise you to avoid taking it immediately before bedtime for at least a week. A small number of new customers have found that using a lower dose of CBD can keep you alert, while others feel more relaxed with a larger dose.
CALM 1000mg CBD OIL

MCT (Medium Chain Triglycerides) Oil, Cannabidiol (CBD) Extract blended in Hemp Seed Oil, Flavouring (Peppermint Oil, Garden Mint Oil), Ashwagandha Extract (Withania somnifera) 1:3, Chamomile Extract (Chamomilla recutita), L-theanine, Pantothenic Acid (as Calcium Pantothenate), Vitamin B6 (as Pyridoxal-5-Phosphate), Vitamin B12 (as Methylcobalamin).
PRODUCT FACTS

Size: 10ml
CBD Per Bottle - 1000mg | No Trace of THC
CBD Per dose - 35mg CBD
Doses Per Bottle - 28
NOTE

This comes in the same 10ml sized bottle as the 500mg CALM, but with more CBD – approx. 10% - 15% opposed to approx. 5% CBD content in the 500mg.
The quality of our final product is dependent on our stringent manufacturing processes and standards, as well as our significant investment in testing.
Our CBD is extracted from hemp plants that have been legally grown in the EU and the US. These plants have also been specifically developed to contain high levels of cannabinoids. Our finished products contain no trace of THC (the psychoactive component of the hemp plant).
We use alcohol (IPA) in the extraction process, which takes place in our dedicated production facilities. This extraction method is highly regarded for its ability to produce CBD Oil of a consistently highquality. We then utilise a thorough refinement and distillation process to ensure that our CBD Oil is of the utmost purity.
We have every batch of our CBD products independently lab tested to confirm that they contain the correct amount of CBD. We want you to have the confidence to know that when you buy CBD products from Grass & Co., you are paying for a product made using the finest quality ingredients.
We are proud to be transparent about the full process and the results. We share the full data sheet on our website on the product pages of all of our CBD products.


THE GRASS & CO. DIFFERENCE
---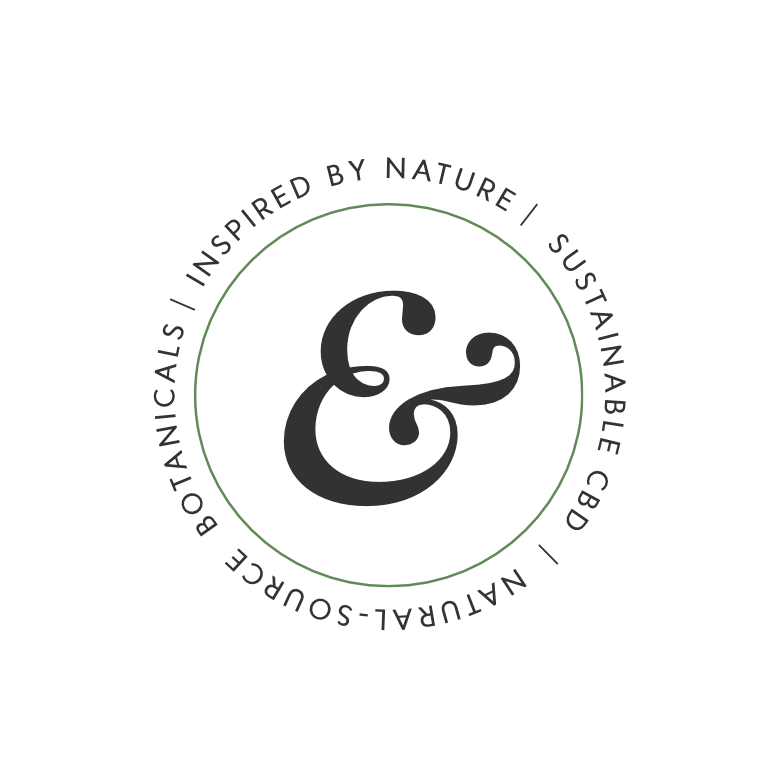 Our mission is to help our customers reconnect with nature, by launching only the highest quality CBD blended with great-tasting botanical ingredients and beneficial vitamins. Our unique product range and formulations inspire well-being and have been specially created to work with your body to deliver uplifting results.
The Grass & Co. team work tirelessly to source the finest CBD Oil in Europe and enhance it with the most delicious botanicals and beneficial vitamins.
We're proud of the Grass & Co. products that we've developed. All our ingredients are natural, sustainable and ethically sourced. Our CBD is legally grown in the EU and cultivated without harmful chemicals, pesticides or herbicides. Every batch is independently lab tested. We will always be totally transparent and rigorous about our ingredients and sustainability.
---